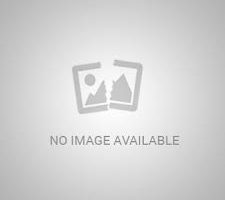 AG Diversität
Hallo liebe alle, wir sind die studentische AG Diversität. Nachdem sich der AStA für diese Legislatur unter anderem zum Ziel gesetzt hat, sich mehr für Diversität einzusetzen und sich gleichzeitig eine uniweite AG Diversität gegründet hat, wollten wir auch eine AG gründen, um die Sicht der Studierenden vertreten zu können. Die AG Diversität ist durch das Studierendenparlament gegründet worden. Wir setzen uns für eine Universität für alle ein. Damit meinen wir, dass möglichst alle Leute an unserer Uni studieren können sollen, ohne eingeschränkt oder diskriminiert zu werden. Um das zu erreichen, beschäftigen wir uns mit Diskriminierungen aller Art, z.B. im Bereich Rassismus, Sexismus und auch Ableismus (die Themen sind jederzeit erweiterbar und ohne Hierarchisierung). Wir wollen die "blinden Flecken" der Universität im Bereich Diversität aus studentischer Sicht ausfindig machen und Impulse in die uniweite AG Diversität senden, um sie aufzudecken und zu beheben. Dazu gehört auch, die Umsetzung schon bestehender rechtlicher Vorgaben (z.B. Barrierefreiheit, Inklusion, Antirassismus) zu forcieren. Erreichen wollen wir das durch eine Vernetzung vieler studentischer Vertretungen und (auch Einzel-) Perspektiven.
Wenn ihr euch in der AG engagieren wollt, meldet euch per Mail bei ag-diversitaet@asta.tu-dortmund.de.
---
Dear all, we are the student project team diversity. After the AStA set their goal this term to focus on diversity and a university wide project team diversity was established, we established a student project team as well, to focus on the student's perspectives. Our project team has been founded by the student's parliament. Our goal is a university for all. That means that we want everybody to study at our university without being restricted or discriminated against. To reach that goal we address discrimination of all kinds, for example racism, sexism and ableism (this list is not exhaustive and without any hierachy). We want to find out where the university has blind spots according to students and to take those as impulses into the university wide project team to erase them. One part of that is to ensure the implementation of already existing laws (for example regarding accessibility, inclusion, anti-racism). To achieve that, we want to create a network of student groups and individual students.
If you want to join our project team send an e-mail to ag-diversitaet@asta.tu-dortmund.de.