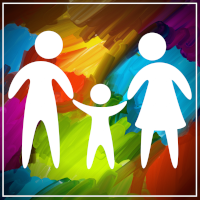 Anonymous Counseling for Women* and Parents
Every Monday, 10:00 a.m. till 12:00 p.m., we offer anonymous counseling for women* and parents. Under normal circumstances, it takes place in the Frauenraum (0.504) of Emil-Figge-Str. 50. The sessions can happen during consultation hours or at an previously agreed upon time.
Contact:
Tel.: +49 (0) 231 / 755 – 2177 (Monday 10:00 a.m. till 12:00 p.m.)
Mail: frauenberatung@asta.tu-dortmund.de
Graduate psychologist Claudia Finis offers counseling hours during which she can focus on, among other topics, women*-specific troubles.
Find here a list of specific topics:
Familial stress
Stalking
Gender specific discrimination
Pregnancy and studying with a child
Psychological problems
Relationship problems
Female identity / living and studying as a trans person
Or any other strains that burden you and make studying difficult. If wanted or needed for a helpful counseling, any other person can join the session, men too.
And always keep in mind: If the house is already burned down, it's too late to start looking for water. Meaning, please come by even when things don't seem totally out of your control yet, so we can make sure they never get there in the first place.
Additionally: Men are allowed to come to counseling by themselves if they are fathers and have questions regarding studying with a child. The counselor also offers the possibility of connecting with other parents to, if wanted, organize shared child minding.
Counseling can take place in German or in English.
---
Anonymous feedback: https://asta-dortmund.de/en/feedback-consultation/